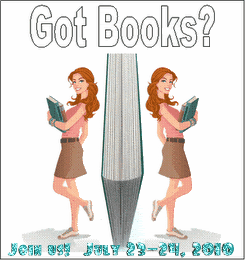 I've only read a little bit on this event:
Got Books?
But as I am surfing the blogs there are a ton of cool giveaways!=)
has 4 giveaways: US, Canada and International. So far it's the only one I've entered but the
day is still young and you have until tomorrow.

Just thought I'd share but most of you probably already know about this one.