Tuesday, August 18, 2009
I Just had to put this up..... So I can listen and watch all the time...
Mahalo Michelle.....


Friday, August 14, 2009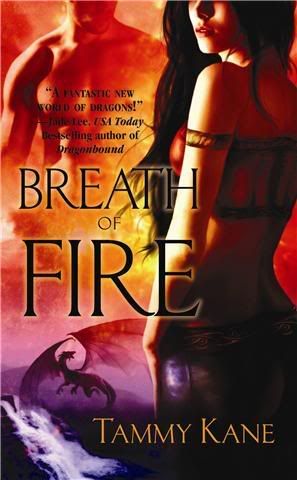 ISBN # 978-0-505-52816-2
http://www.tammykaneauthor.com/
When the dragon came to claim him, Karl knew his great plan had gone horribly wrong. If he had known the creature was real, he wouldn't have scoffed at the villagers… and he certainly wouldn't have been so quick to let them chain him to a rock. Mattaen Initiates trained as warriors, but no man could defeat a dragon.
"My name is Elera, daughter of Shane. And you, Initiate, are my virgin prize."
She had vanquished the beast and named her price: one night with the virgin sacrifice she'd saved. He'd taken a vow of chastity, but Karl still had a man's needs—and Elera's sultry curves made him ache to taste his first woman. With one scorching kiss she shattered his defenses… and led him into a world of deception and seduction, where he'd be forced to choose between the brotherhood that had raised him and the woman whose courage set his heart on fire.

http://www.tammykaneauthor.com/

(above is a recent edit 3/4/10)
Ever since I was a little girl I collected and fell in love with erasers.
I dont know why but I do know that I may choose to have them buried with me.
No Joke
(well kinda)
.
I prefer figurine/dimensional type erasers to die cut ones.
The more intricate.... the more lovely it seems to me.
I have not bought erasers in the last year or so. My tiny apartment affords me no space to
collect.
Last June I ventured to photograph my collection..... I started out great and then it became
time consuming.... SO I did not picture everything... I'll leave that for another day *whew*